Spotlight is a powerful cloud-based web application for in-depth analysis of data from loadman on-board scale systems. Examine diversion rates, route density and generate custom reports with the click of a button. Spotlight will give your company a new level of insight into your data.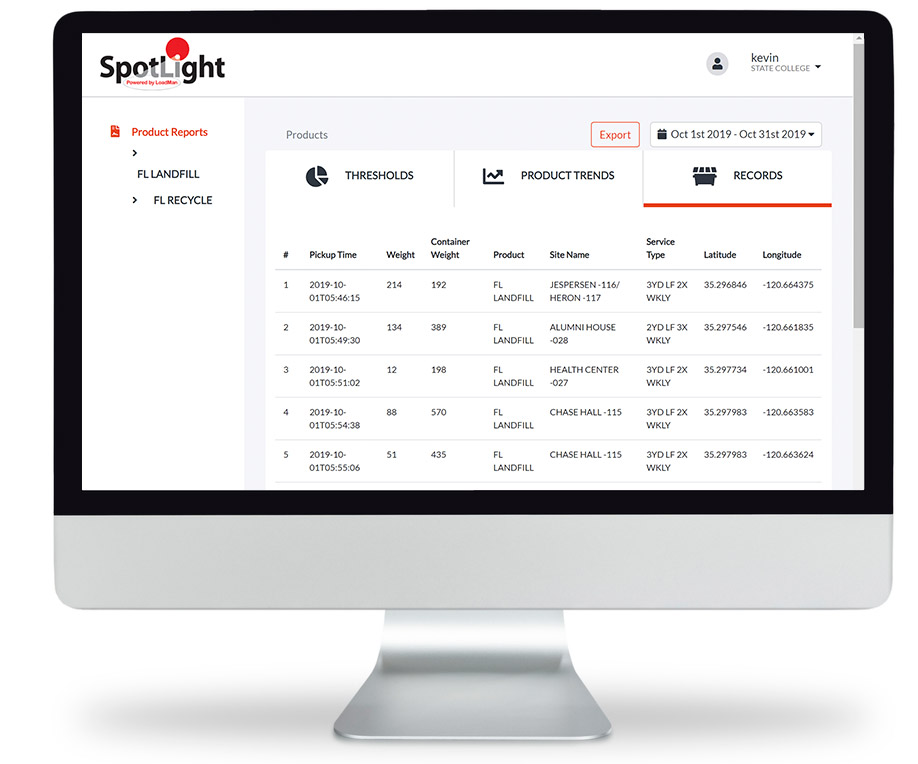 Spotlight is a cloud-based, visual data analysis tool for use with data from Loadman on-board scale systems.
Spotlight can be used for a variety of useful functions, such as generating custom reports, analyzing diversion rates and exporting data by individual customer. Spotlight is a more advanced but incredibly useful tool that can allow you to make decisions about the profitability of your routes and trucks at a glance. 
Custom reports can be generated easily and in many different forms.
From raw data to pie charts to bar graphs, you can get your data in an understandable and useful format with the click of a button. Waste diversion rates, route density, weight of each truck and number of trips to the transfer station by truck are just a few examples of custom reports. All this can be filtered by route, truck, product, service type and customer to give you incredible insight into your data.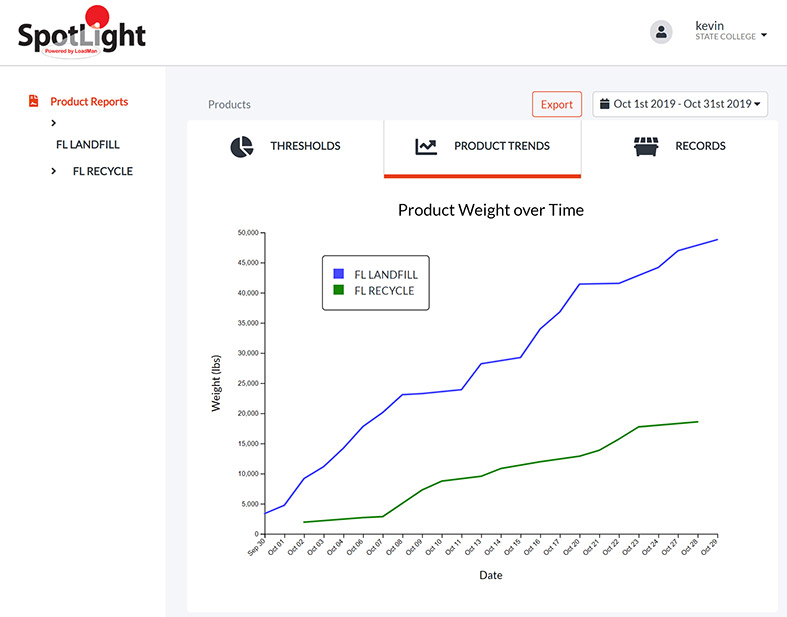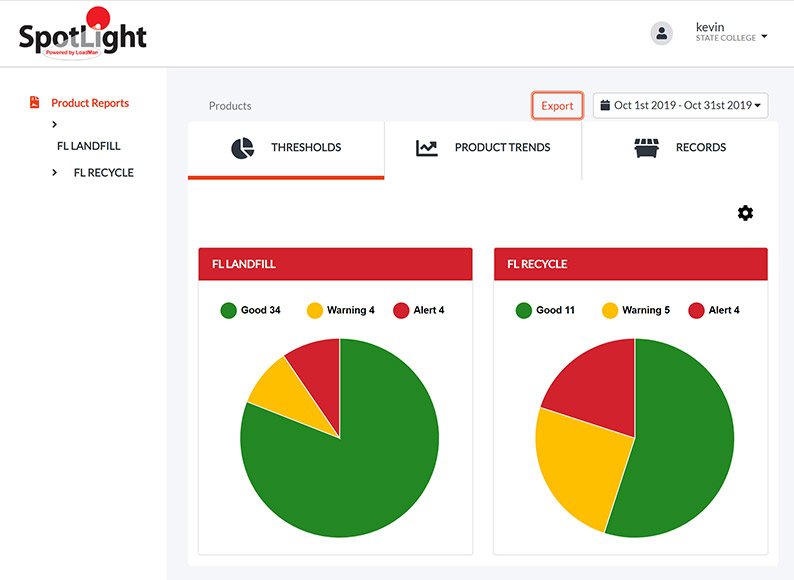 We also offer a Spotlight version specifically for use with a single customer.
With this application, you can still have most of the functionality of Spotlight, but only view the data of one site or customer. This can be useful when you have a customer that would like to see their own data recorded by LoadMan, but you don't want that customer to have access to all of your data. We have found that just as your company is interested in this data, so too are the customers your trucks serve. With Spotlight you can offer this information to your customers safely, to help them and you be more profitable.