Accurate Custom On-Board Weigh Scales for Every Truck Application
Maximizing payload while eliminating overweight trucks and not underloading is a must.
LoadMan loadcells use a technique that measures the weight and shear forces in a patented dual axial design. Other brand loadcells merely measure shear forces utilizing a dual Webb-Wall on each end of the loadcells. LoadMan's design makes the loadcell virtually immune to torsional loads induced by the frame due to very uneven and/or rough loading conditions. This translates into an order of magnitude higher accuracy and repeatability compared to other competitors loadcell's on the market, because LoadMan's loadcells virtually have no response to torsional loads.
What does that mean to the log truck owner? It means Loadman delivers Superior, Consistent, and Repeatable Accuracy every time, thus eliminate overloading, underloading and out or route driving to check vehicle payload weight.
LoadMan patented loadcells are specifically designed and engineered for logging trucks for dual placement, typically under the bunk, one per each side. Typical applications would be a 4-point system, depending on overall length of the truck. Longer trucks could utilize a 6 or 8-point loadcell scale system. LoadMan systems are designed to measure "primary load"; therefore, the entire weight is carried by the loadcells.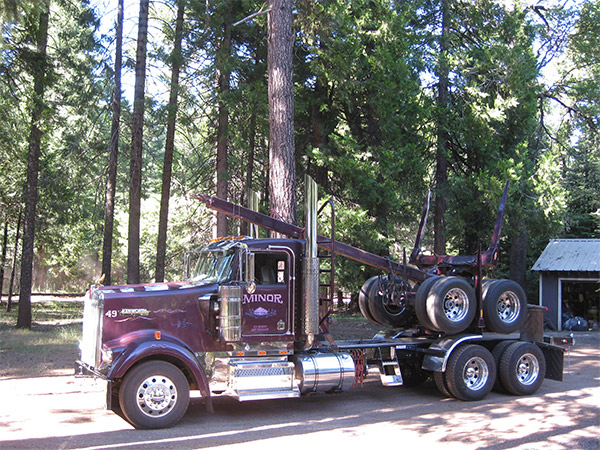 The LoadMan logging truck loadcells are built using aircraft quality 4340 alloy steel plate. After machining, the loadcell is heat treated to RC40 specifications, providing 180,000 psi strength. Each loadcell is also Cadmium plated to resist heavy corrosion from weather and road chemicals. LoadMan loadcells are rated at 33,000 lbs dynamic capacity (14,968 kg). Loadcell superior accuracy is typically within 1% or better (at least 99% accuracy).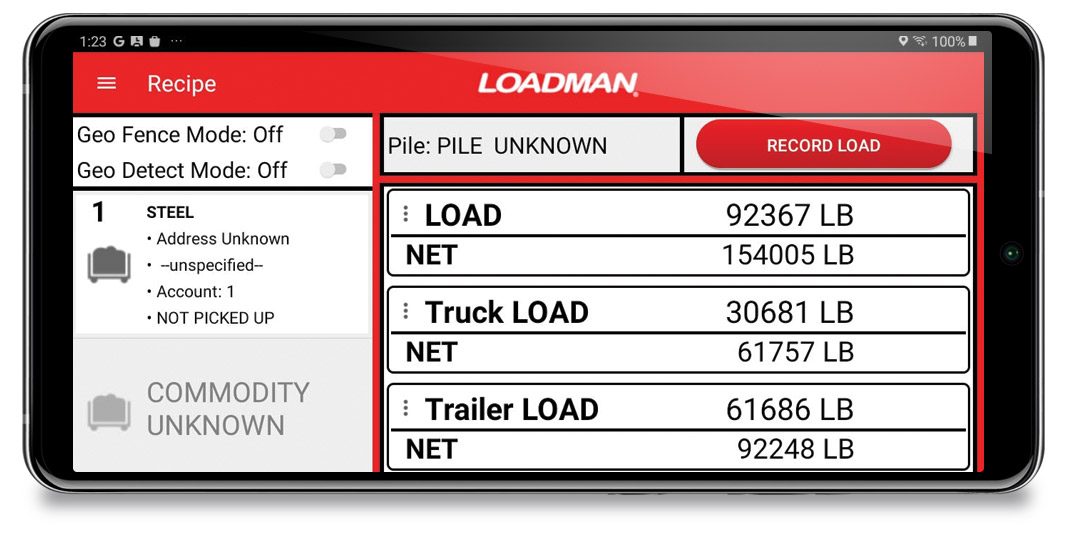 Use your Android Phone and put our UnderBody App on it and you can wirelessly connect to the LoadMan Scale and not only show the weights on the Truck and Trailer plus even Axle Weights, but optionally deliver the data you collect by product or customer to the cloud where you can get complete information about the loads made and picked up along with detail GPS tracking with google maps using a Web Browser.